Do you have an upcoming event that you think our community should know about? Fill out our Event Submission form so we can share it with our valued clients and partners.   *Subject to approval.
Jan
9
Thu
2020
Stop Random Acts of Marketing Workshop

@ Holman Grand Hotel, Dunes Room
Jan 9 @ 8:30 am – 10:30 am
Emergence presents a workshop in partnership with Mintent on effectively marketing your business in today's digital world. The workshop will encompass marketing best practices, knowing your audience, tools/templates, case studies and actionable take-aways. We invite you and your colleagues to attend this free workshop. Register now to save your seat!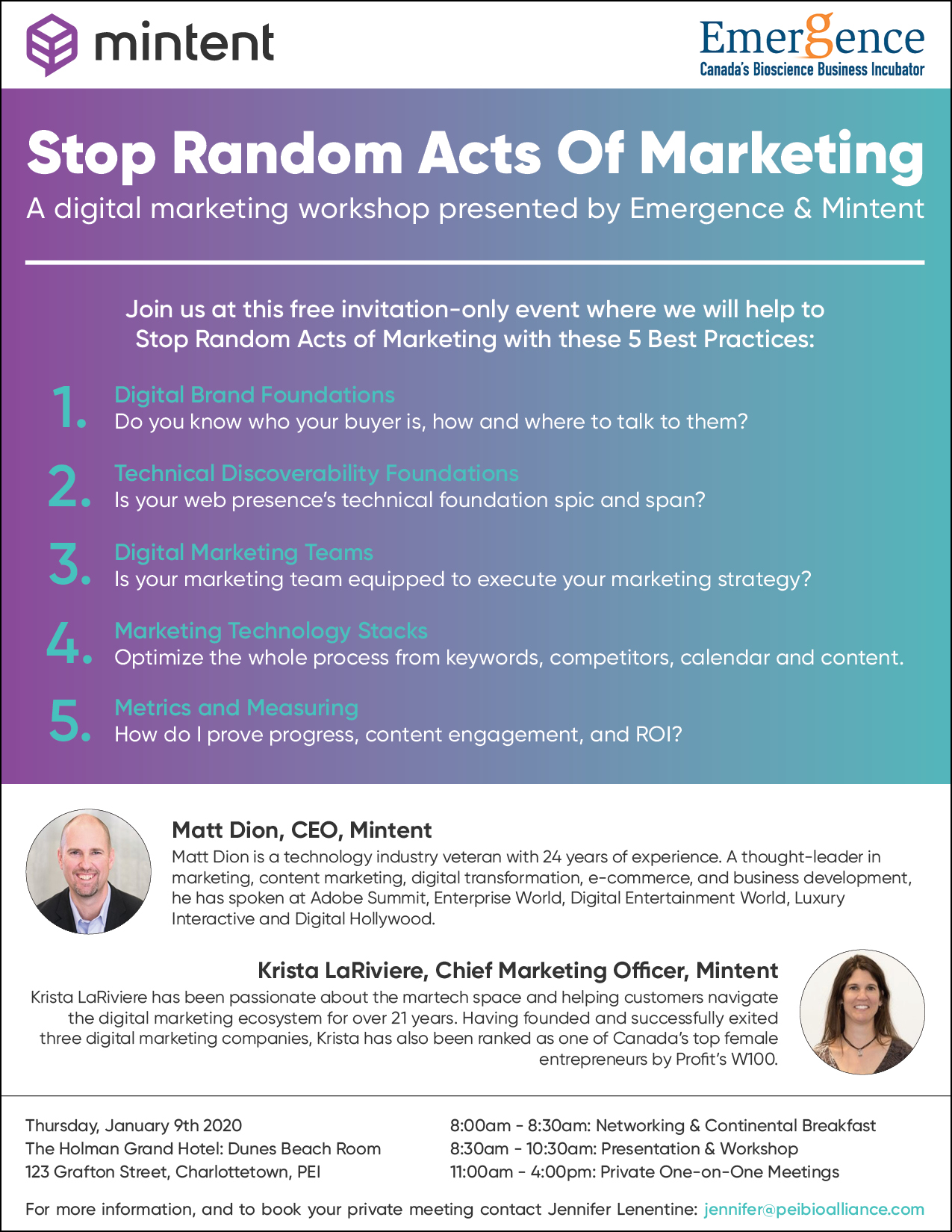 WHEN: January 9, 2020
TIME: 8:00am – 8:30am Coffee and Netowkring
8:30am – 10:30am – Stop Random Acts of Marketing Workshop
WHERE: Holman Grand Hotel, Dunes Room